Hello! ^-^
How are chu doing today? o3o
Probably good, because it's Saturday and Saturday's are awesome. x3
Im gunna log onto AJ now. Cuz if i don't log on, i can't see the new stuff on AJ which means no post. xD
If i couldn't log on for real, i still would do a post tho. xP
(no new item though, durrh)
*does daily spin*
OMG WAT.
ARE YOU SRS?!
TWO 1,500 GEMS IN A ROW?!
Im so luckeh. :D
VICTORY BOU- oh no no no.
*does victory dance instead*
YEY PETS ONLY PARTY IS ON c:
Im gonna go there to see wat it's like cuz i haven't been there in a long time.
uhm
Is it just me or do geckos look GIGANTIC compared to the rest of the pets? o-o
Maybe it's cuz their heads and eyes are gigantic. xP
I can understand the eyes being gigantic, but why the HEAD? :T
To make it look cuter?
Yah. Probably. o3o
Hey, speaking of pets, wouldn't it be cool if you could feed them, give them water and stuff? c:
But there's no such thing as a pet becoming sad when you don't take care of it. If you don't give it food or water, it's still happy, but it's just cuz for fun. o3o
SO YOU ACTUALLY FEEL LIKE YOU'RE TAKING CARE OF A PET. :T
Shud i submit this idea to AJHQ? Idk. :P
(i think many other jammers have already submitted the idea)
Im gonna go back to Jamaa Township now. :T
omg i saw a adorable cute ghost balloon
srry im just being super random now. o3o
Well anyways, i guess i should just check out Jam-Mart clothing for the new item. C:
OMGOMGOMG
IS THIS REAL O_O
I sent this suggestion to AJHQ yesterday, and they . .
They listened?
*tear falls out of eye*
omg this is so awesome :D
I CAN'T BELIEVE THEY ACTUALLY SAW MY MESSAGE. C:
Or maybe, they where gonna do this anyway and they didn't see my message. ;-;
Yah, they where probably gonna do it anyways. But that means im a fortune teller! Muahaha! >:3
Wait, are fortune tellers evil? XD
no they aren't.
*facepaw*
x3
*gasp* It's nm as well! :O
FINALLY AND INTERESTING NM ITEM x3
Hey, remember that i said to AJHQ to NOT make it too bulky?
Well, im gunna buy the item to see if it's bulky . . or not. :T
eh,
It's . . NOT BULKY! YAAAAY :3
But it's NEARLY bulky. o_o
Soooo . . it's borderline bulky?
not gud enough >:I
Or maybe it's just how it looks like on arctic wolves.
Neck items on arctic's look HUGE! o-o
no srsly.
Im gunna wear dis on another animal. :T
It might look gud o3o
And . . .
IT LOOKS AMAZING ON OTHER ANIMALS x3
Well, wolves only. Idk if it's grey wolves only cuz i tested it only on wolves. :P
and im too lazy to test it on another animal.
lawl.
but yay im happy that binoculars are here. c:
You also know why im happy?
The moment has finally come . .
YOU CAN SAY SORRY IN JAM-A-GRAMS! :D
YUS YUS YUS
NOW I CAN APOLOGIZE PROPERLY :D
TODAY IS SUCH A LUCKY DAY ON AJ
I SHOULD STOP TYPING IN CAPS
*DEEP BREATH*
First, 1,500 gems, then binoculars, and now you can finally say sorry.
:D
B)
yaaaaaaaaaaaaaaasssss :3
Now i can stop saying "sour eye" or other ridiculous stuff!
I wish the darn things would just get out of beta testing already! THEY HAVE BEEN IN BETA TESTING SINCE LIKE THE BEGINNING OF TIME >:I
srry im hyper now cuz YOU CAN SAY SORRY o3o
*derpy face*
What do you think about the JAG's? o3o
lel
. . .
I honestly have nu idea what else i should post about. :T
O
THE DE POST C:
o
AJHQ is posting about safari's now. :T
Jammers, get ready to go on a Safari!
When you hear the word "safari" you might think about an adventure in a far-away place looking for exotic or rare creatures. But as a Jammer you can go on an adventure anywhere, including your own backyard!
Even if you live in a city, cool animals and plants can be found just about anywhere if you know where to look. This week's cool activity will help you go on a safari in your yard or community.
As you go exploring, be on the lookout for
BIODIVERSITY
, or the variety of plants and animals you see. You can even help promote spaces for animals to hang out by planting native shrubs and flowers, these are the plants that animals who live in your area rely on for food and shelter. Click the link below to start your safari fun!
Have a great safari and Jam On!
YAAY :D
A safari sounds rlly fun.
There's not much biodiversity in plants where i live. :T
GUM TREES!
GUM TREES!
GUM TREES EVERYWHERE!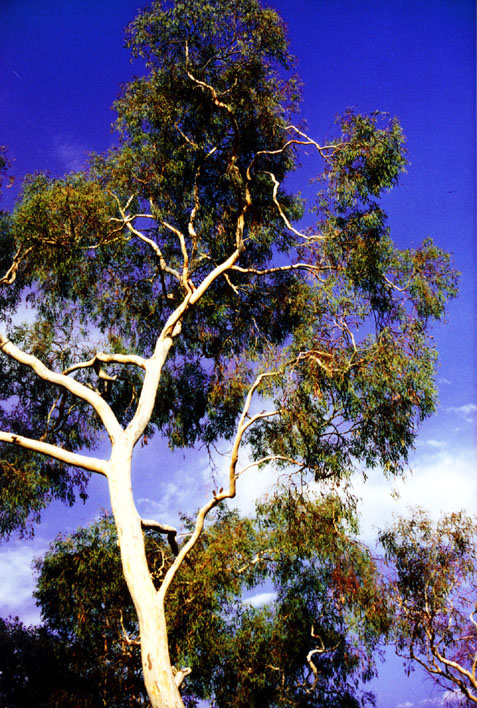 Urrghh im sick of gum trees! >:I
I want to see a different tree for once . . although . . the one in this picture looks quite majestic.
:O
What about animals, then?
idk.
There's quite a few bird species where i live.
Maybe i should search for different birds when im on safari! C:
Is a safari exploring animals . . ?
ALL DIS TIME I DIDN'T KNOW WHAT A SAFARI WAS XD
*fail*
o3o
NUUU CREEPY LIZA! DX
I THOUGHT YOU WHERE GONE! :C
Liza: I HAVE RETURNED MUAHAHA

why why why why
Liza: CAN I GO ON YOUR SAFARI
NO. :C
Liza: PLEAAAAAAAASEEEE
no no no
*runs away*
Liza: GET BACK HERE I WANNA GO ON A SAFARI
*runs faster*
*bumps into creepy cosmo*
Cosmo: hullo
O MAH GAWD
*jumps up into the sky*
THIS IS MAH ONLY CHOICE!!
ಥ_ಥ
*crashes back to Jamaa*
Ow . .
but it worked. I ESCAPED CREEPY COSMO AND LIZA C:

Liza: ⊙﹏⊙
Me: ◉◡◉
wow that was another crazy adventure. x3
I have to go now though. :C
Here's a cute animal GIF to end the post.
look at how cute that it o3o
AAaaand the question of the post . .
What's your favorite bird species?
Bye for now! :3