Hello! C:
Today is Monday. *groan*
Tomorrow is Tuesday. (Better)
The day after is Wednesday. (Halfway through)
The day after the day is Thursday. (yess)
And then Friday. (YESSSS)
then Saturday and Sunday. (YEEEEEEEEEEEEEEEEEA)
And then Monday again. *groan*
And it will go on like dat until the sun explodes.
Why did i end up talking about the days of the week? *facepaw*
Let's go back.
Today is Monday. And it's the RIM.
Why.
Why did they have to make the wig barf green? :I
Okay wait, nvm. That's not barf green. It's a slightly neon-ish slightly aqua sort of green. :3
But green is an umm, odd color choice. o.o
This item is under-used anyways so i don't think this rare is gonna be popular. And the fact that it's 750 gems makes more jammers not wanna buy it.
Like, 750 gems?!
O_O
Rating time. >:3
Color:2/5
Price: 1/5
Creativity: 1/5
4 out of of 15, and this rare receives the title of the lowest rated rare i have rated until now.
Maybe you have different thoughts on it. Dunno.
Sorry. I had to.
Check below the link for more!
<----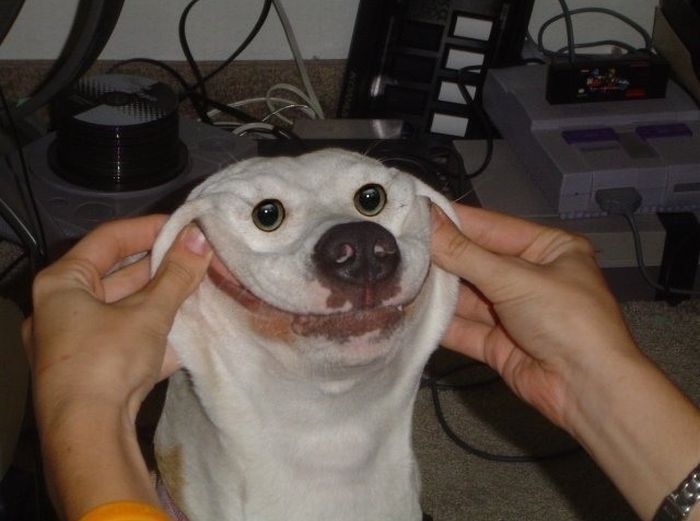 Why am i posting random pictures of smiling dogs?
XD
Anyways, here's yet another Diamond Challenge!
Greely's chin just looks really, really big in the picture. o.o
(nu offense Greely)
Greely: HOW DARE YOU CALL MY CHIN BIG >:O
Calm down Greely, it's only in this picture.
Greely: NO I MOST LOOK BEAUTIFUL IN ALL PICTURES
:I
Hey, aren't the online safety thingies sort of outdated?
Maybe AJHQ is gonna keep them for longer so we can learn more on how to stay safe! :3
But those facts are so obvious. Couldn't AJHQ have done a more helpful tip that isn't so obvious?
Also, the snow leopard take-over seems to be working.
Because snow leopards have recently gotten more popular!
Remember to be your snow leopard, so AJHQ can bring them back earlier. >:D
Wow, is this some sort of movement now? :I
If your a nonmember, then that's okay though. c:
Moooooovin onn you guys seem to be liking those Mini- Challenge thingies. :3
So today, there's . .
ANOTHER ONE! Yay :D
Create an animal hybrid using parts from the animals in Jamaa!
What crazy creations will you end up with? >:3
Bye 4 now!