Update post will be here a few hours later!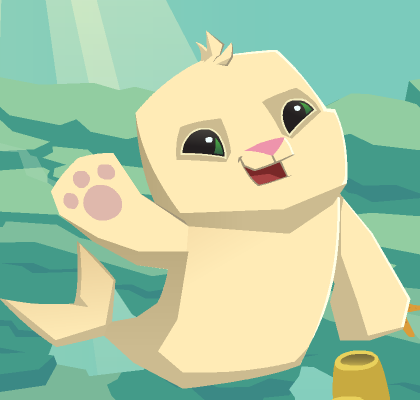 Seals are a fairly common nonmember animal that can go both underwater and on land.
When they where first released, they where member - however they where soon turned nonmember a few weeks after.
Their default colors are a creamy-white pelt, a pink nose and emerald-green eyes.
It's fur and eye color aren't available on the color palate, like the secret "ice blue" color.
The species of seal on AJ is a Harp Seal.
Alpha/Shaman
Seals have an Alpha who is called Harper. Harper is not one of the main alphas and can only be seen as a statue.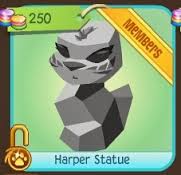 Fun Facts
1. An adult harp seal weighs up to 300 - 400 pounds.
2. The life span of a harp seal is 30 years.
3. They have been known to dive 180 to 280 meters.
4. They are sometimes called Saddleback seals.